SimPholders 3.0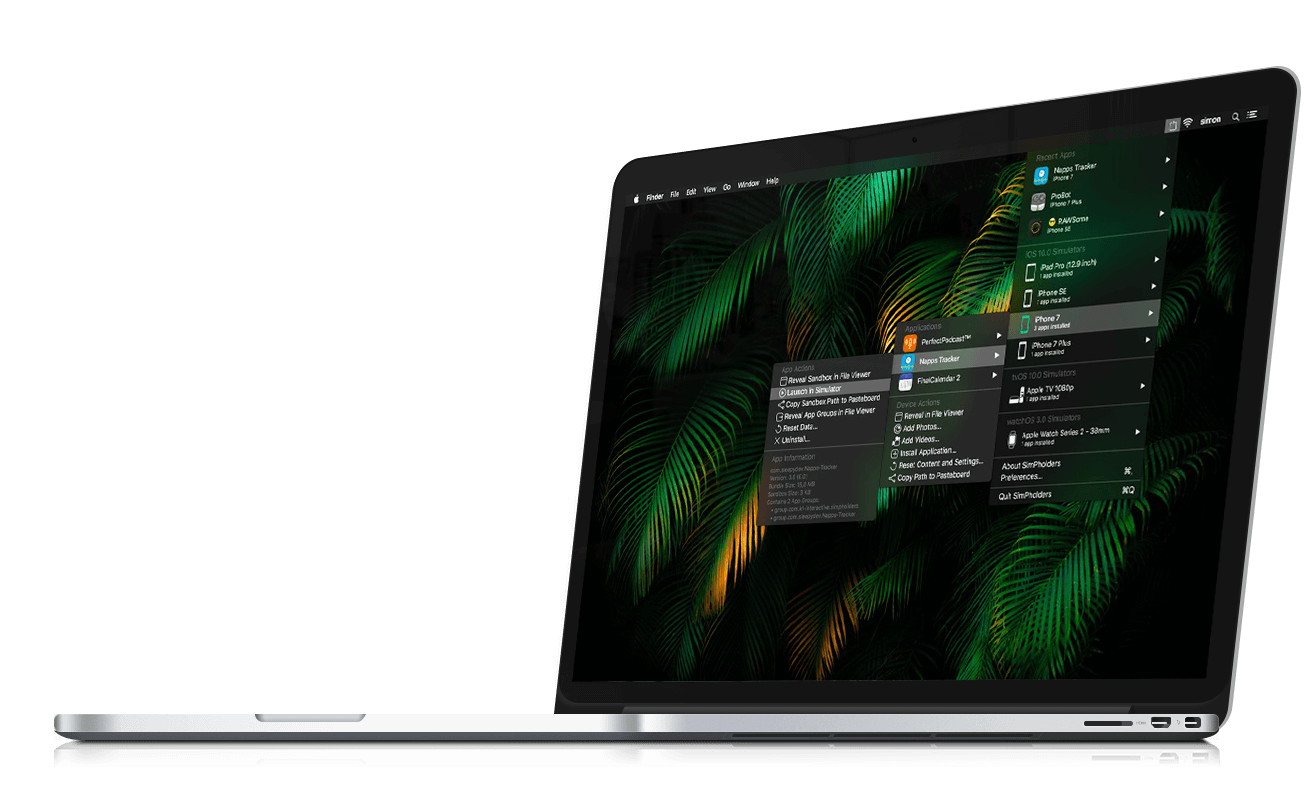 SIMPHOLDERS NAVIGATES YOU SAFELY THROUGH SIMULATOR'S FOLDER JUNGLE AND HELPS YOU WHEN WORKING WITH THE FILE SYSTEM. EASILY FIND, ADD, MODIFY, AND ERASE CONTENT AT THE RIGHT PLACE.
We are close to a release!
After a couple of months struggling with the support for our custom file system in user space (that thing in Finder that looks like the file system structure you thought of at first) we are now almost ready to say: "it's done!"
If you encounter any problems please report them to us via mail or Twitter.
So we hope you enjoy the newly designed menu and features.
Sincerely,
your SimPholders Team